Company
Background
Filinvest REIT Corp. (FILRT) is a real estate investment trust backed by Filinvest Land, Inc. (FLI), one of the largest property developers in the Philippines with an established portfolio of residential, office, retail and industrial developments around the country. FILRT was publicly listed on the Philippine Stock Exchange on 12 August 2021 as the first sustainability-themed REIT. As of 31 December 2022, 34.72% of the company is publicly traded while the balance is owned by its sponsor, FLI.
Its original portfolio consists of 17 Grade A and LEED Gold-certified office buildings which include green and sustainability-themed features. Totaling over 300,000 square meters of gross leasable area, 16 of the buildings are in Northgate Cyberzone in Filinvest City Alabang. Another building is Filinvest Cyberzone Cebu Tower 1 located in the gateway of Cebu IT Park in Lahug, Cebu City. Rounding up the portfolio is 2.9 hectares of land that is being leased to the owner and operator of Crimson Resort & Spa Boracay.
The company's growth will be driven by assets that conform to its investment criteria. FILRT's strategy is to expand in key central business districts in Metro Manila and towards major regional hubs in the Philippines with high and stable occupancy from income-generating grade A real estate properties, and deliver additional value by driving more efficient and sustainable cost of operations.
FILRT operates as a Real Estate Investment Trust in compliance with Republic Act No. 9856, otherwise known as the REIT Act of 2009.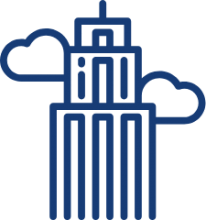 17
Fully-operational Grade A office buildings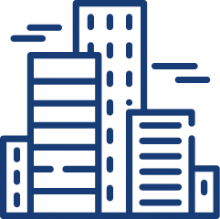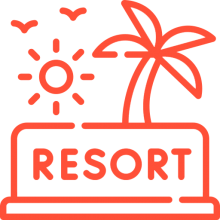 1
Prime resort lot in Boracay

89%
Average occupancy rate
As of Dec 31, 2022